Brian Teeder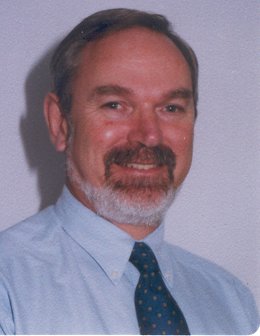 I started flying with the Air Training Corps, 1312 Squadron Southend-on-Sea, obtaining my Gliding Licence in 1968 (Kirby Cadet MkIII), followed by an RAF Flying Scholarship in 1969 which I completed at Stapleford Tawney in Essex (Aircoupe FIA). I continued fixed-wing flying with Manchester University Air Squadron in 1970-72 (Chipmunks) and completed my PPL in 1973 at Biggin Hill (Condor, Piper Cherokee, Fournier RF4) after leaving University. While continuing my PPL flying, in hopeful pursuit of a Commercial Pilot's Licenec (CPL), I worked as a Computer Systems Co-ordinator for a Turnkey operation in London.
Early in 1976 I started to look at the posibility of emigrating to Australia where I had made tentative arrangements to continue working in computers with a sister company to my then employer. At that time, the cost of private flying in Australia was substatntially cheaper than in the UK, which meant that I would have been able to build up my hours more rapidly towards the CPL requirements. With my emigration papers in hand, the promise of a job in Australia and only the tickets and accomodation to arrange, an unexpected opportunity arose when I spotted an advert looking for would be helicopter trainees in the UK.
I was selected for rotary wing training by Bristow Helicopters at Redhill (Hiller 12b/c, Bell 47G2) under its Ab-Initio training scheme (HP7). On completion of training I moved to Aberdeen as the first posting of the 13 years spent working for the company (WS55 Mk3, S61N, Bell 212, AS332L, S76A), including 3 years as an Ab Initio Instructor (Bell 47G2/G4, Bell 206), several years living offshore as a Bell 212 shuttle pilot, and a year as the Bell 212 Training Captain in Trinidad. Early in 1988 I left Bristow and started a 4 year posting as a Helicopter Pilot and Training Captain in Brunei (S61N) followed by 4 years managing Aviation operations in Gabon, where I also jointly owned a Chickinox, three-axis Microlight. The name of this Website originates from my Microlighting days in Gabon as some of my colleagues used to refer to the Microlight as The Flying Bicycle.
In October 1995 moved back to the UK where I eventually became Senior Aviation Advisor for a major Oil Company. As the company completed its move overseas from the UK in October 2008, I left to set up my own consultancy . I provide aviation advice to various clients including the conduct of full operational and technical audits of rotary and fixed-wing operators. (BRT Aviation Safety).
I have included links to some Aviation related sites, both private and commercial, which I feel may be of interest to some of you, as well as links to some other sites that may or may not be of interest to anybody!
Married with two grown boys, we live in an old Mill Cottage near Devizes in Wiltshire, UK.

Wiltshire is famous for strange happenings such as sightings of UFOs and crop circles etc. Follow this link to a website giving more information on these happenings:-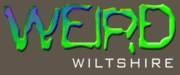 Besides Aviation, my other interests are Music (I play keyboards & I'm having a dabble at learning the guitar), Computing, Travel, Animals and Gardening - but not necessarily in that order!